Vegan Coconut Tapioca (Sago) Pudding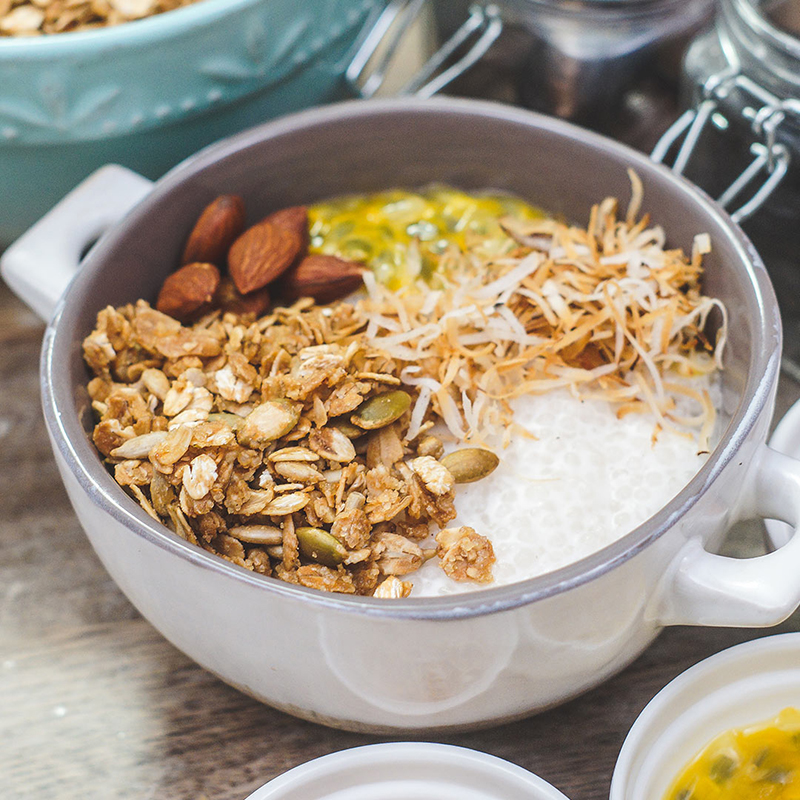 Ingredients:
1 cup water
1/2 cup milk
3/4 cup tapioca pearls or sago
1 bay leaf
3 grains of whole clove
1/4 tsp freshly grated nutmeg
salt & sugar to taste
Method:
Add room temperature water to a pot
Add sago, cloves, bay leaf and season with salt to taste
Bring to a simmer on medium heat and cook for 8 to 10 minutes, keep stirring as the mixture thickens.
Add milk and nutmeg and sweeten to taste.
Cook for another 8 to 10 minutes or until mixture has reached the desired consistency
Serve warm topped with freshly grated nutmeg or spice of choice.
Enjoy
Click here for the instructional video.