Loaded Hot Dog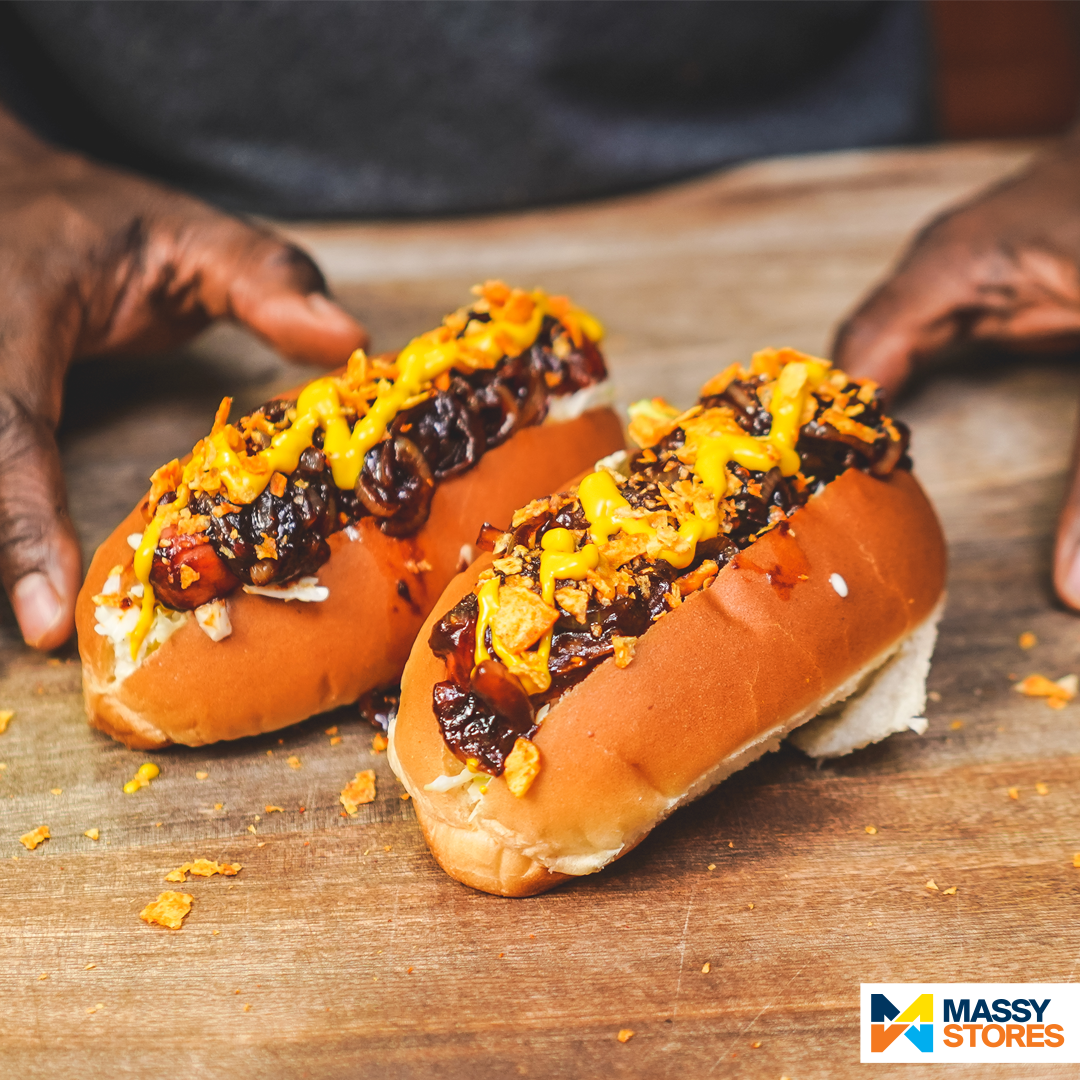 Ingredients
hot dog buns
sausages
1 pack spicy corn chips
1 large onion
1/4 cup of ketchup
1 tsp soy sauce
1 tbsp red chili flakes or cayenne pepper
1 cup shredded cabbage
1/4 cup mayonnaise
1 tsp vinegar
1 tbsp sugar
mustard
salt & black pepper to taste
Method
Coleslaw
Blanche your shredded cabbage by pouring boiling water over it then immediately shock it in icy cold water.
Strain then add mayo, vinegar, sugar, salt, and black pepper
Chips
Crush the chips in the bag and set aside to use as a topping. I like the crunch and flavor of spicy corn chips on a hot dog.
Preparing the Sausages
Use a paring knife to make diagonal cuts along the surface of the sausage for aesthetics.
Add a bit of oil to a pan then begin to fry the sausages
After one minute, add the onions and sauté for another minute or so.
Once the onions begin to get tender, add the ketchup.
Add the chili flakes or cayenne pepper for some heat.
Soy sauce is the secret ingredient here as it gives the sausages a kind of BBQ finish.
Continue to sauté until the onions are cooked and the sauce thickens.
Top the hot dogs with some of the crushed chips
Mustard is the perfect condiment to balance the "BBQ" sauce flavor.
The loaded hot dogs are done and it's time to dig in.
Click the link to see more on this recipe