Passion Fruit & Mango Pavlova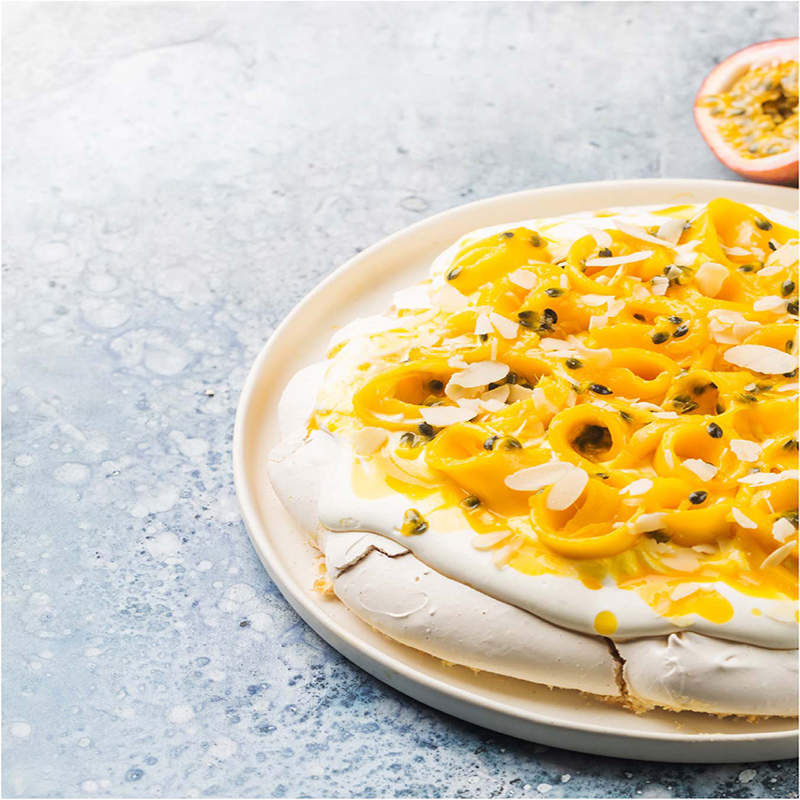 INGREDIENTS
4 egg   whites
1 cup caster sugar
1 tsp.   white vinegar
2 cups thickened cream
2  mangoes, sliced thinly
6  passion fruit, pulp removed
DIRECTIONS
Preheat oven to 140°C. Line a baking tray with nonstick baking paper.
Place egg whites in the bowl of an electric mixer and beat until soft peaks form. Gradually add caster sugar a little at a time, beating well between each addition, until thick and glossy. Fold through white vinegar.
Transfer the mixture to the prepared tray and using a large spatula, form into a disc shape.
Place in preheated oven and bake for 1 hour 15 minutes or until a skewer inserted into the centre comes out clean. Turn off the oven and allow the pavlova to cool for 1-2 hours. Do not open the door until the oven has completely cooled.
Whip cream until medium peaks form and spread over the cooled pavlova. Decorate with mangoes and passion fruit.