Kale Pineapple Smoothie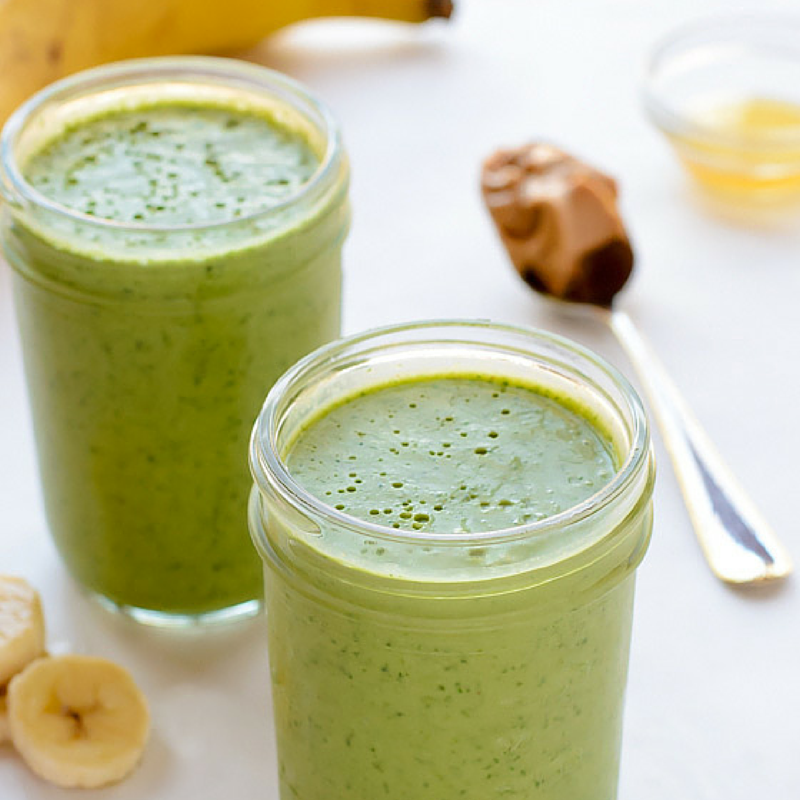 A healthy kale pineapple smoothie recipe that is loaded with protein, tastes fabulous, and will keep you powered all morning long. One sip, and you will feel ready to take on the world!
YIELD: 1 large or 2 small smoothies PREP TIME: 3 minutes COOK TIME: 2 minutes TOTAL TIME: 5 minutes
Ingredients:
2 cups lightly packed chopped kale leaves, stems removed
3/4 cup unsweetened vanilla almond milk, or any milk you like
1 frozen banana, cut into chunks
1/4 cup plain Greek yogurt
1/4 cup frozen pineapple pieces
2 tablespoons peanut butter
1 to 3 teaspoons honey, to taste
Directions:
Place all ingredients (kale, almond milk, banana, yogurt, pineapple, peanut butter, and honey) in a blender and blend until smooth. Add more milk as needed to reach desired consistency. Enjoy immediately.