Green Fig Salad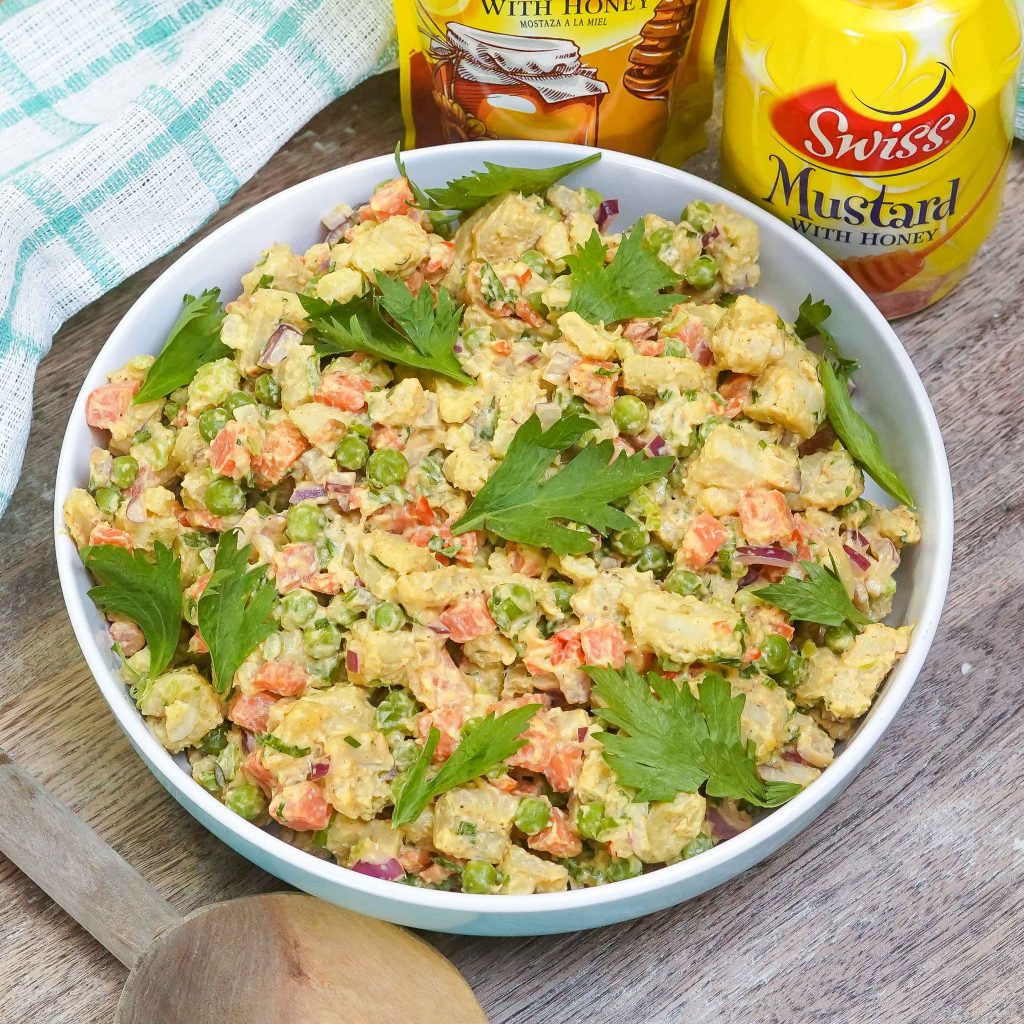 INGREDIENTS
2 hands of Green "Fig" bananas
1 medium red onion – finely chopped
1 – 1 1/2 cup of frozen peas and carrots
1 celery stalk
2 pimentos
1 stalk of chive
5-6 heaping tbsp of mayo
2 tbsp of Swiss honey mustard
1 tbsp onion powder
1 tbsp garlic powder
1 tbsp paprika
1 tbsp white pepper
Salt to taste
INSTRUCTIONS
Score bananas, cut off the tips and add to a large pot of boiling water and cover. You can also peel the bananas prior to adding to the boiling water.
In 15 minutes the skin would have turned brown and once you can easily poke with a fork, it's done.
Drain carefully and set aside to cool to room temperature.
While the bananas are cooling, combine the mayo, honey mustard and dried aromatics & spices. Taste for salt at this point and adjust according to your taste.
Once the bananas have cooled, cut into small pieces and add fresh ingredients. Sprinkle some salt and toss.
Scrape sauce mixture into the bananas and fold in being careful not to mash the bananas. Once it's fully incorporated, taste for salt and add if necessary.
Set aside for at least an hour before serving and enjoy. Goes great with BBQ chicken.