Sweet Bread Muffins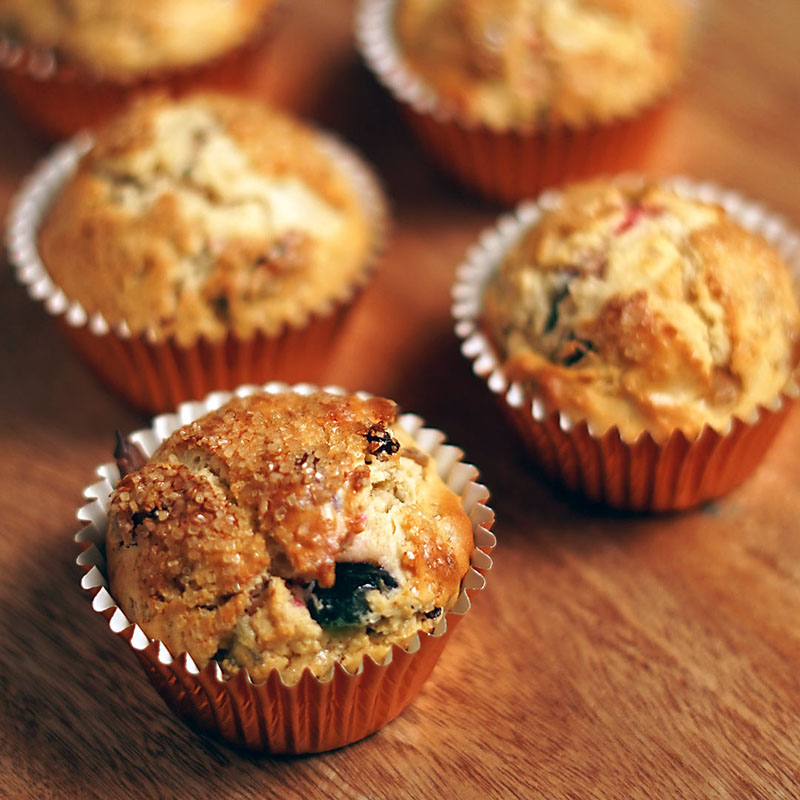 Ingredients:
 2 cups of Cuisine All Purpose Flour + ¼ cup for fruit coating
¾ cup granulated sugar
3 tsp baking powder
½ tsp salt
1 tsp cinnamon
¼ tsp freshly grated nutmeg
¼ tsp freshly grated tonka bean
1 ½ cup Cuisine evaporated milk
¼ cup Cuisine Soyabean oil
1 egg
½ tsp vanilla essence
¾ cup freshly grated coconut
¼ cup of Cuisine Candied Cherries, sliced
¼ cup of Cuisine Currants
¼ cup of Cuisine Raisins
¼ cup of Cuisine Sultanas
¼ cup Cuisine Genuine Demerara Brown Sugar
Method:
Preheat oven to 350ºF. Prepare a muffin tin with 12 cupcake liners.,
In a small bowl, toss the cherries, currants, raisins and sultanas lightly in flour.
In a separate bowl, combine the dry ingredients and set aside.
Whisk together the milk, oil, egg and vanilla in a small bowl.
Create a well in the middle of the dry ingredients and add wet ingredients to the dry.
Mix just until fully combined.
Add fruits and coconut.
Scoop the batter into each tin, filling ¾ way.
Sprinkle each muffin with brown sugar and bake for 15 minutes.
Allow to cool and enjoy!