Creamy Zucchini & Potato Au Gratin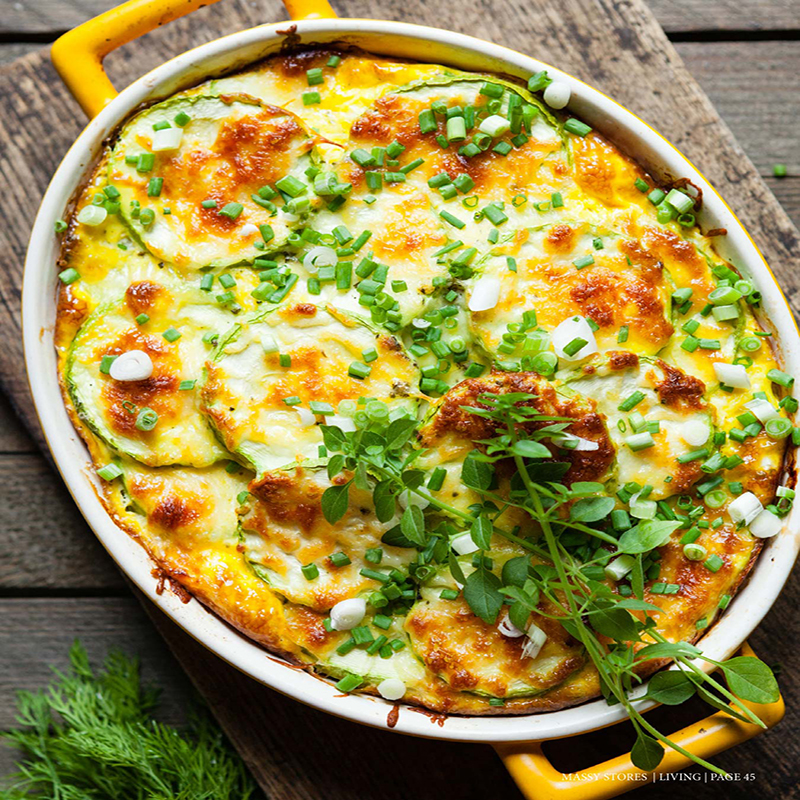 INGREDIENTS
(Serves 6-8)
5                                potatoes, peeled and thinly sliced
2                                 medium zucchini, thinly sliced
2 cups                       heavy cream
1 cup, plus 2 tbsp.  parmesan cheese
4                                 garlic cloves, thinly sliced
2 tsp.                         salt
1/4 tsp.                     black pepper
5                                 fresh sprigs of thyme
1                                 fresh sprig of rosemary
olive oil or butter for coating dish
DIRECTIONS
Preheat oven to 375°F degrees.
Set aside 2 tablespoons of grated parmesan cheese.
In a large mixing bowl, mix all the rest of the ingredients until well coated.
Coat a 13x9x3-inch deep baking dish with olive oil or butter.
Pour the entire mixture into baking dish.
Sprinkle the remaining cheese on top.
Bake uncovered for 40 minutes, until potatoes are tender and bubbly.
Remove from oven and let sit for 10 minutes before serving.