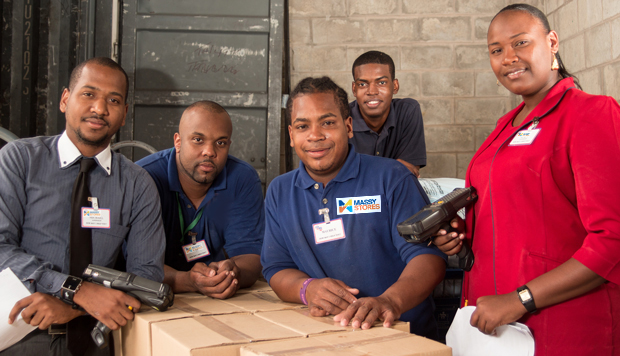 MASSY STORES is seeking to recruit a dynamic individual to fill the position of INVENTORY AUDITOR for our HEAD OFFICE- Internal Audit Unit.
Job Summary:
The Inventory Auditor will use analytical procedures to establish the root cause of the shrink information received from the  Inventory Control Unit and the chain of stores. He/she must demonstrate a strong knowledge of the key drivers of Retail Inventory Auditing and understand, interpret, analyze and document findings from vast amounts of data extracted from various sources. Excellent verbal and written communication skills, a strong team player, and ability to work flexible schedules, including weekends is a must.
 Responsibilities:
• Plan and execute routine inventory audits to detect and mitigate risks of loss, incorrect inventory balance and data.
• Attend inventory counts to ensure compliance with procedures.
• Reviews the inventory count variances, conduct root cause analysis, document the findings with feasible recommendations to management for further action.
• Reviews the various inventory reports and conducts checks to ensure issues detected are resolved by management in a timely basis.
• Validates data entry by ensuring routine checks are completed, documented and reported to management for further action.
• Conducts timely overall follow ups of all the above to ensure the corrective actions were completed.
Educational Requirement:
• Bachelor's Degree in Supply Chain Management, Finance, Accounting, General Management or Economics. • Five years of core inventory auditing expertise in the Retail/ Consumer Goods Industry.• At least two years in a Supervisory role – inventory auditing.
Email: joanne.durity@massygroup.com
Deadline date for submission of applications: Friday 23rd August  2019.
Unsuitable applications will not be acknowledged.
---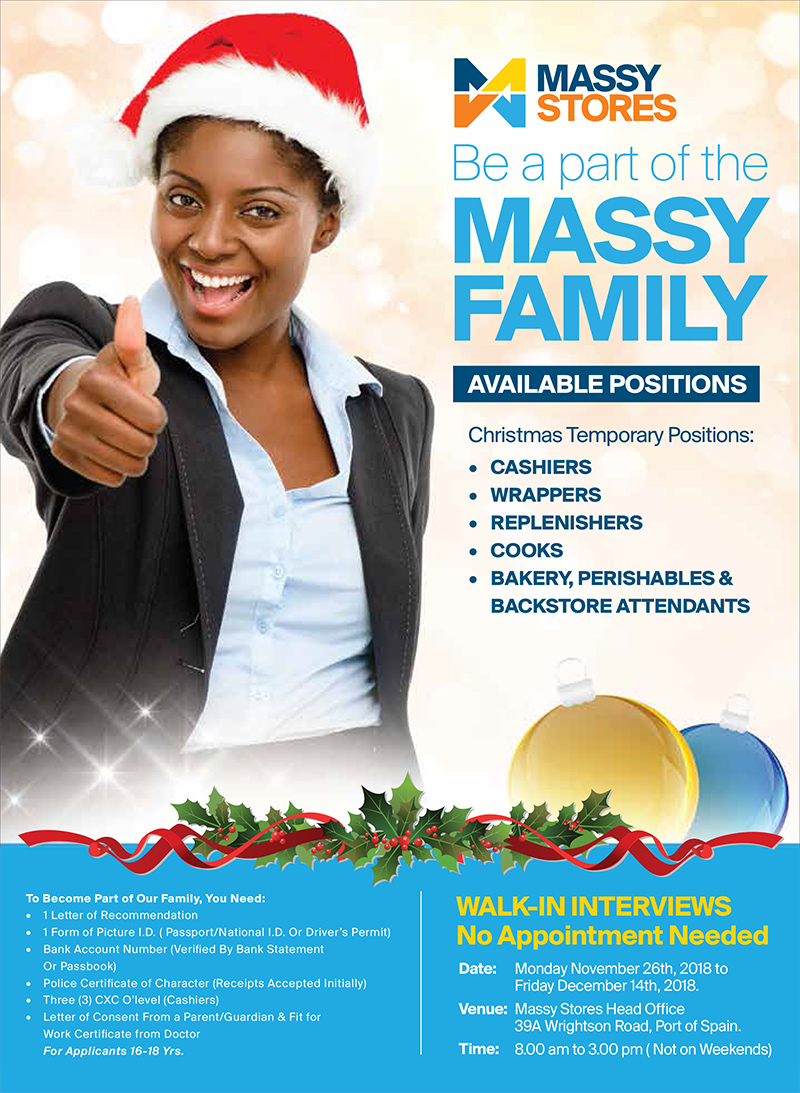 Requirements for stores (entry-level positions):
Two passport pictures
Copy of ID ( passport, ID card or driver's permit)
One (1) typed-written recommendation
Police certificate of character (receipt accepted initially)
Bank account number
Applicants 16 & 17 years: Letter of Authorisation from your Parent or Legal Guardian, as well as a certificate of Good Health from a registered Doctor.
Applicants under the age of sixteen (16) are not permitted to work at Massy Stores.
Fields marked with an asterisk (*) are required.